August 25, 2016
Ochanoko-net Inc.
Ochanoko launches new English website
A new version of the Ochanoko English website has been released at https://www.ocnk.com/, as of this Thursday, August 25th. Masaya Arimoto, the president of the popular Kobe-based webstore hosting company with over 10,000 subscribers in Japan, is looking into expanding Ochanoko's customer base internationally. This is the first major update to our English website in four years.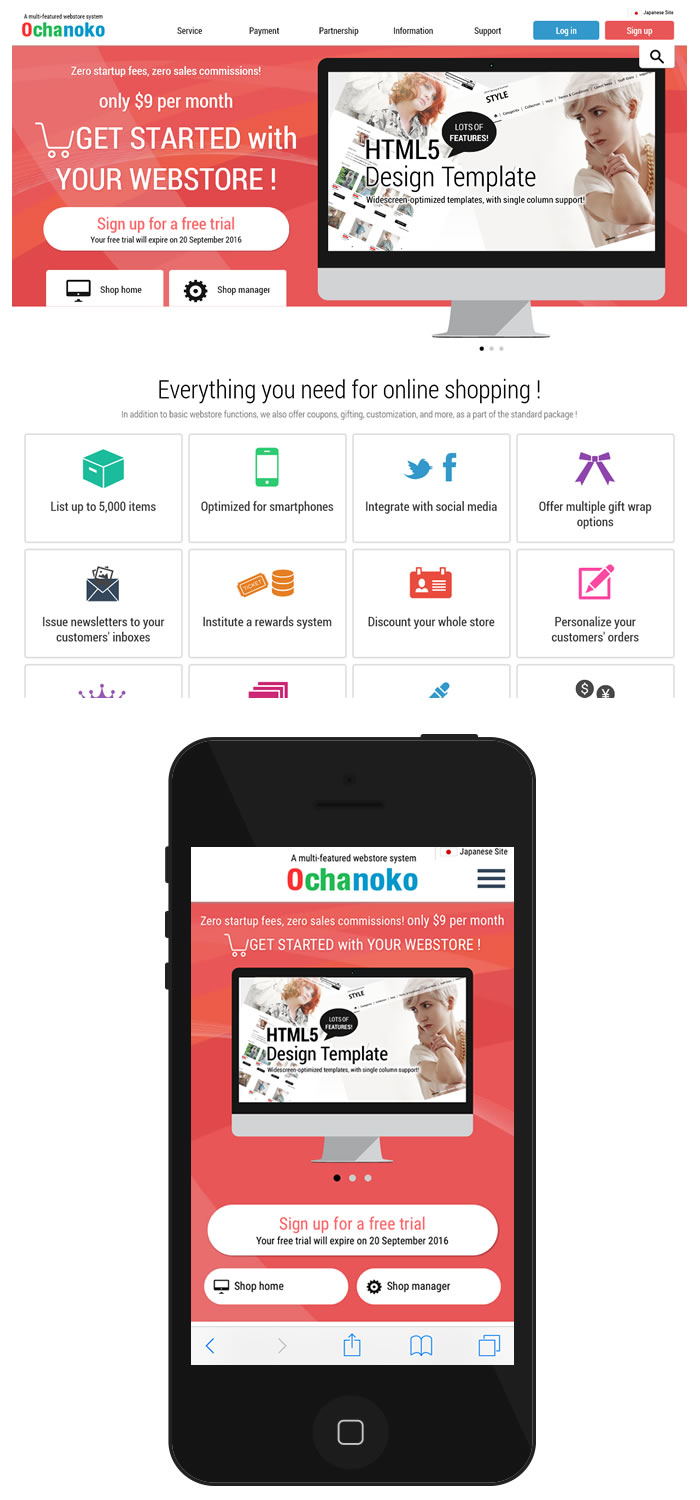 Changes include:
We have updated the design of our English website to a sleek, modern style, incorporating elegant design elements to attain an optimal user experience. Our new site has a responsive design, which is optimized for easy use on mobile devices including smartphones and tablets.
We have also merged our smartphone and PC site plans. Subscription prices have been updated to reflect this change. Our Standard plan, in which a customer's webstore is hosted on an Ochanoko domain, is now USD $9 per month, and our Deluxe plan, wherein a customer uses their own private domain, is now USD $29 per month.
Additionally, we have changed our domain name. Prior to this update, our English version was hosted at http://www.ocnk.biz/, but with this change it is now accessible at https://www.ocnk.com/. Webstores making use of our Standard plan also reflect this change.
About Ochanoko:
Ochanoko is a versatile webstore system based in Japan, used by over 10,000 people globally for their online shopping needs. Monthly fees start at USD $9, with zero sales commissions or startup fees and a maximum item registration limit of 5,000. Over 400 design templates are available, for both PC and smartphone access. The CSS can be edited, allowing for a great deal of customization.