Q.

Ochanoko Photo App(iOS)

Views: 3,456
Ochanoko Photo is an application for managing photos via your iOS device. More and more people are taking high quality product photos for their stores using their phones, and the app is designed to make it easy to do just that. With Ochanoko Photo, you can upload images from your phone directly to the Ochanoko Shop Manager, on multiple Ochanoko accounts.
※Click here for Android version.


Log in
Open the app and enter your account ID and password, and click
Log In
.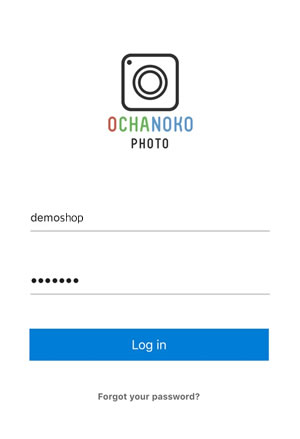 View list of photos
After logging in, you'll be sent to the list of photos. You'll see a list of folders and images. Tap a folder to view what's inside, tap an image to zoom in, and swipe right and left to see different zoomed-in photos. You can also tap
Delete
to delete a selected image.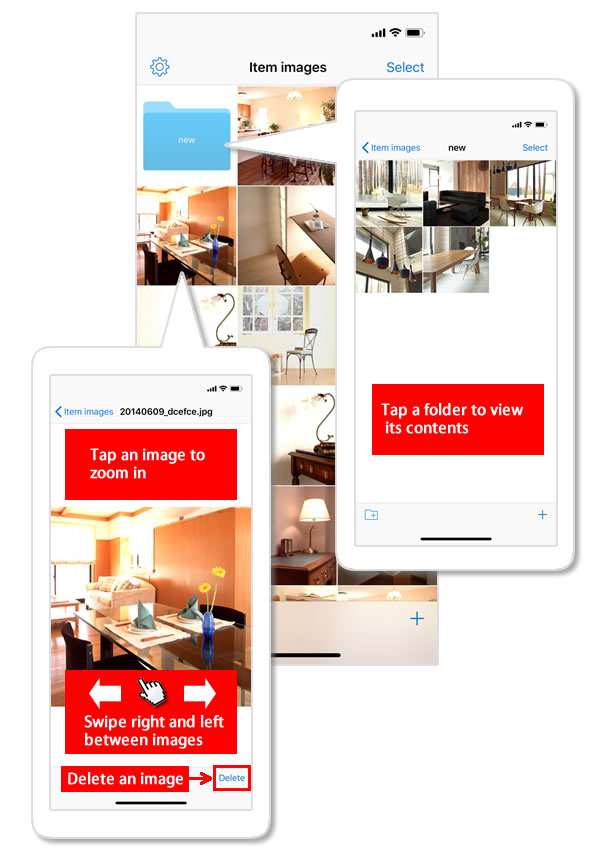 Upload photos and add folders
Add folder
Tap the
+
folder icon in the bottom left corner to bring up the
Add Folder
dialogue. Enter the folder name and click
Save
.
Upload photos
Upload photos by clicking the
+
icon in the bottom right corner. Press
OK
to grant Ochanoko Photo permission to access your photos, and then you can select multiple images from the camera roll and click
Upload
.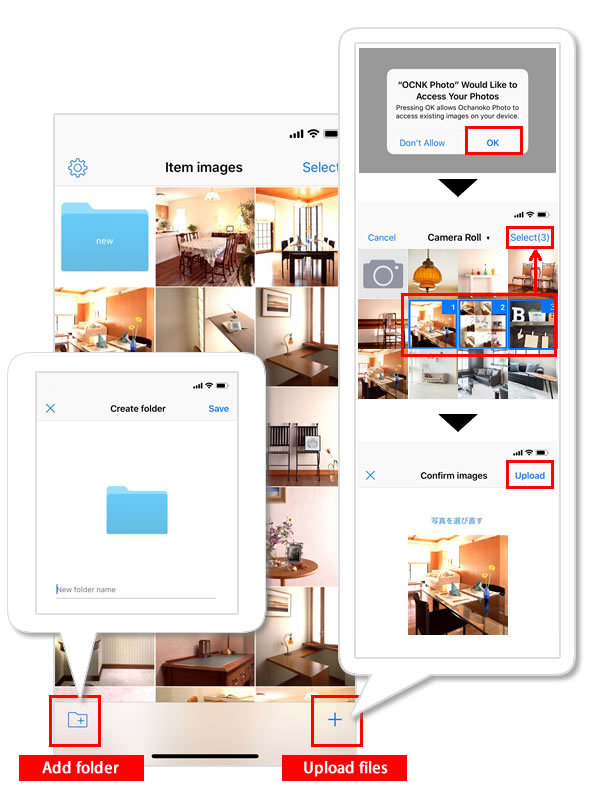 Move and delete files
Tap
Select
in the top right corner of the screen and tap images to select them.
Move files
Click
Move
in the bottom left corner of the screen and select the
destination folder. Files will be moved to the folder.
Mass delete files
After selecting some files, click
Delete
in the bottom right, and go through the confirmation dialogue to delete the selected files.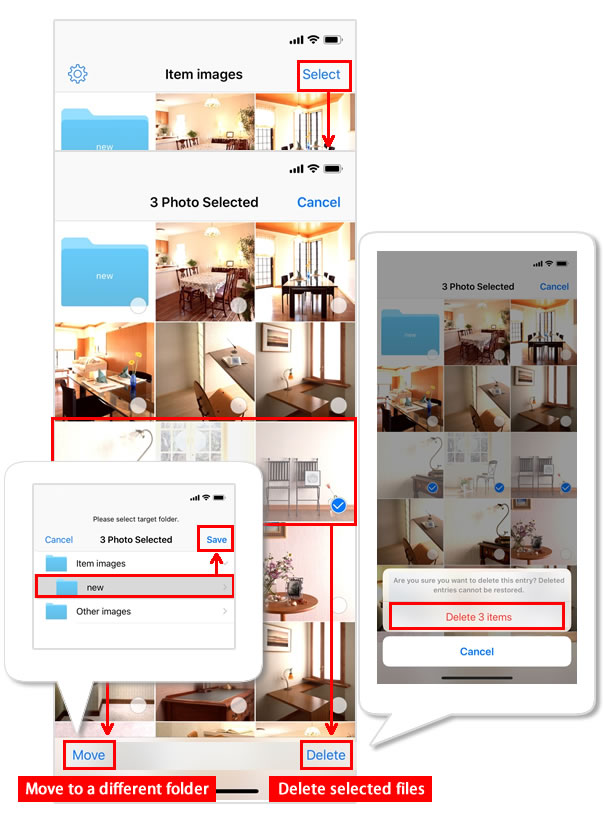 Confirm or change app settings
Tap the gear icon in the top left corner of the screen to open the settings page.
| | |
| --- | --- |
| Folder | Select between the Items and Content folders. |
| Version information | View information about the version of the app currently installed on your device |
| Clear image cache | Clear the Ochanoko Photo image cache |
| Contact us | Send us an inquiry via our inquiry form if you have any questions. |
| Select account | Change accounts or add another Ochanoko account to log in with. |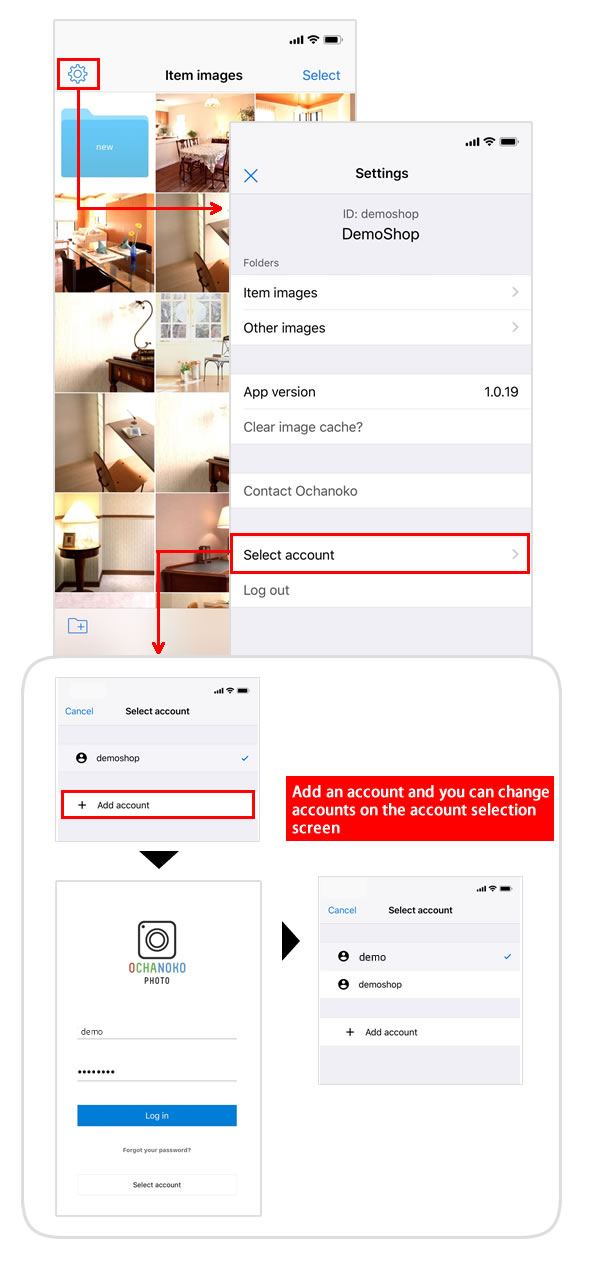 Last update: 12 Feb 2019 13:38