Q.

How do I add links and submenus to the menu bar? (Mobile HTML5)

Views: 6,547
Links and submenus can be added to the shop header navigation menu on mobile HTML5 templates. Clicking on links opens the link in the browser, and clicking on submenus opens a menu on the page displaying the contents of a customizable box. Both of these can be added to the main header by navigating to Mobile site → Layout, scrolling down to the Expanded navigation menu part of the Header section, and clicking + Link or + Submenu. They can also be added to the expanded navigation menu popup at Design → Expanded navigation menu in the same menu.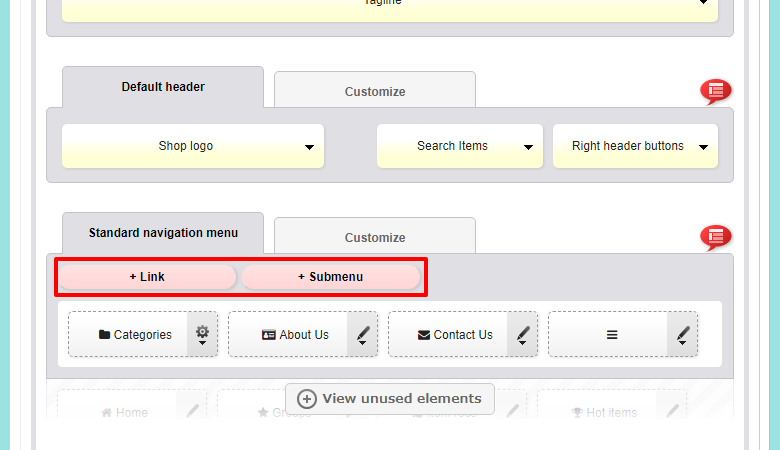 Links can be set to open in a new menu by checking the Open link in new menu box. Otherwise, they will redirect the browser away from the store.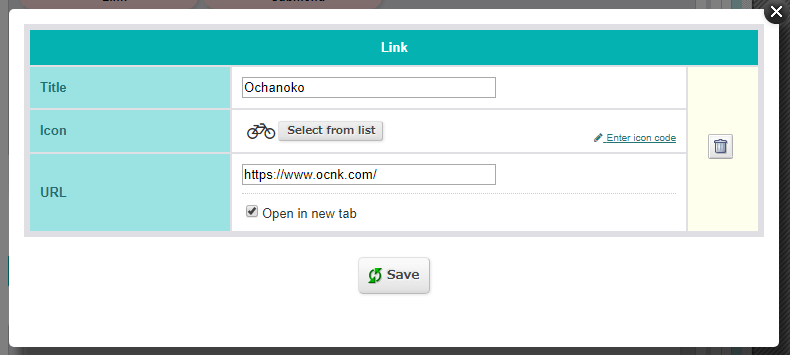 The submenu box is an HTML-enabled field, where you can add text, simple lists, or more complex HTML fomatting.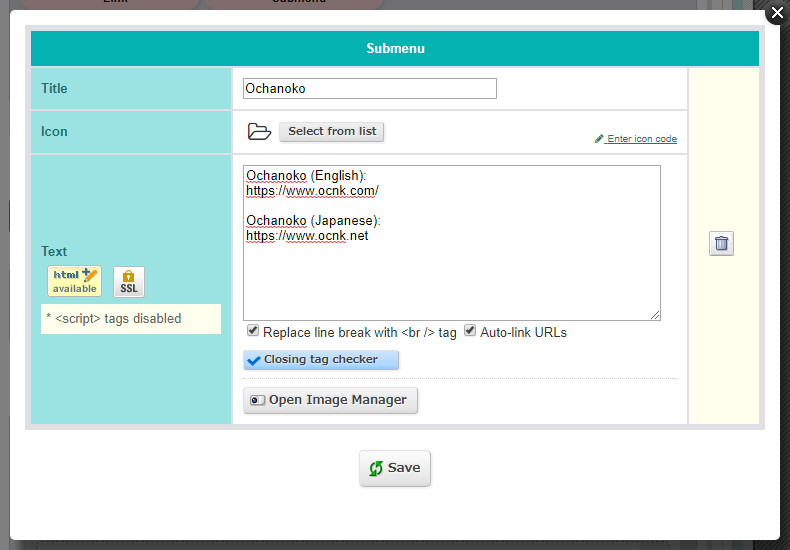 Last update: 15 Dec 2017 16:33