Q.

How do I view my sales statistics?

Views: 6,553
From the front page of your Shop Manager, scroll down to the Current Status section. You will see a chart listing daily, monthly, and all-time statistics for number of orders and sales totals, as well as page hits, on both PC and mobile platforms.
The links in the Previous data subsection allow you to browse through past sales data by year and month. Selecting a month displays previous data by day. Click the links in the Total sales column (shown below) on the right to open a search page where you can search within the selected time segment.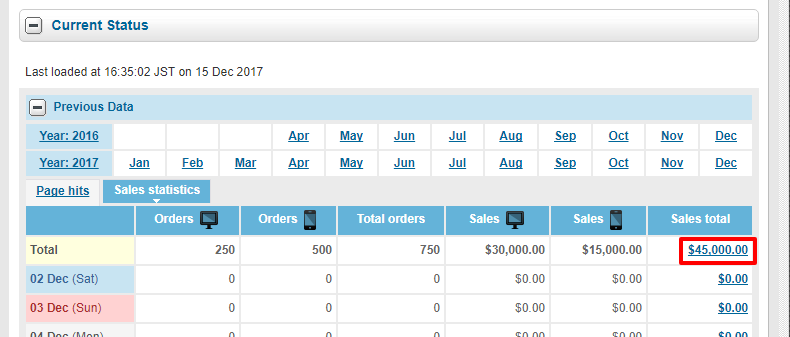 Inside, you can search by categories, groups, item information, or order date range.
Last update: 15 Dec 2017 16:39