Q.

How do I change or delete the note for the email field when placing an order or registering?

Views: 375
A note appears in the following place when registering for a member account or placing an order: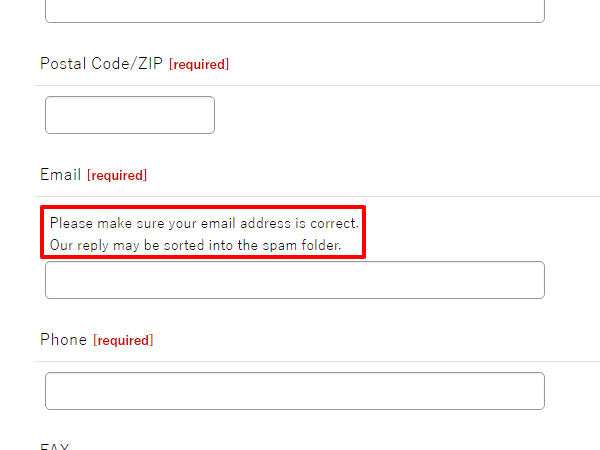 To change or delete this note, navigate in your Shop Manager to Operations → Customer registration form and scroll down to the Email field note section. Select Hide if you do not wish to display a note here, or change the text in the Note text field.

Once you're done making changes, click

(Save) at the bottom of the page.
Last update: 19 Mar 2018 10:04