Q.

How do I delete an order?

Views: 441
Generally, if an order has been placed but for some reason you have decided not to fulfill it, you should cancel the order. However, in some cases, it may be preferable to delete the order entirely, such as if you placed the order yourself as a test, or in case of a prank order.
To delete an order, navigate to Orders → Order list. Select the orders you wish to delete and click Move to inactive.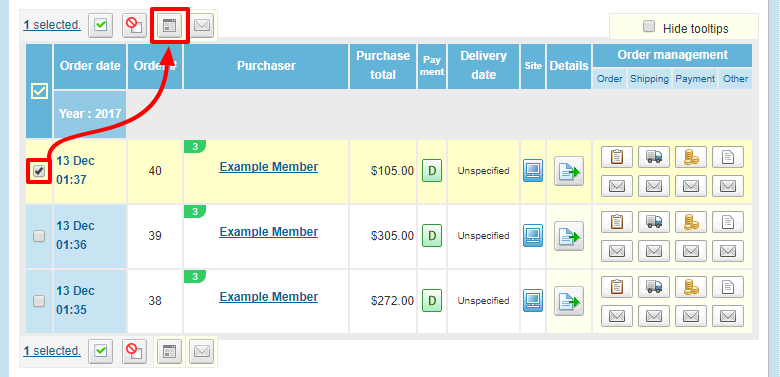 Next, scroll down to the Inactive orders selection. Select the orders you wish to delete and click the

(Delete) button, or click

(Delete all inactive records) to delete all orders in the inactive section (not just selected ones)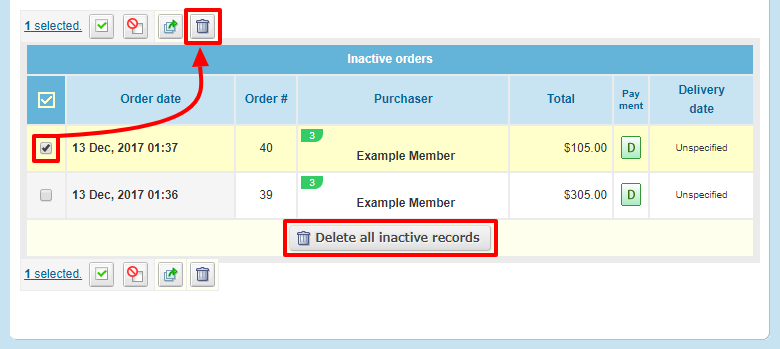 Last update: 19 Mar 2018 10:16